Las Vegas Spousal Abuse Attorney
Domestic violence is an incident of controlling or degrading and violent situations or behavior that unfortunately involve someone close to you. It could be your spouse but also your roommate or a family member. In the State of Nevada, if you have been charged with spousal abuse, then take this very seriously because you can get convicted for domestic violence and face serious consequences such as high fines, be punished to go to prison in the worst situation, or deported if you are not a US citizen. When you are charged with spousal abuse it is a type of domestic violence that requires your attention. It is important to consider the consequences and the huge impact of this type of charges mentally, socially, physically, and financially on the individual and the families involved.
Domestic violence accusations are very common in the States of Nevada. According to Nevada Coliasion to end domestic and sexual violence data, the hotlines documented 23,498 calls from victims in 2021. You must speak with a domestic violence attorney, one with an extensive knowledge of this type of case by your side to help you through the process. Restraining orders are serious and dealing with court orders could damage your personal and professional reputation. If you are going through a divorce, this could potentially impact your finances turning this into an advantage for your spouse to gain more money. Everything could be worse if this is a pattern of abuse behavior with the years that has never ended in physical injury. Remember that domestic abuse is considered a largely hidden crime that occurs primarily at home.
The Nevada crime of "battery domestic violence" is found under NRS 200.485, and can be a misdemeanor or a felony. This is scary to be charged with, but it is important to remember your constitutional right to be defended by an attorney. At Spartacus Law Firm, we specialize in criminal defense. We recognize that sometimes you could be innocent and accused of things that you have not done. We have extensive experiences in the most complicated cases related to domestic violence and will fight to protect your rights over this serious acusation. Our attorneys are going to gather all the evidence and investigate your situation in detail until we create a strong defense case in court to prove that you have been falsely accused of spousal abuse and you did not commit any type of abuse. There are different types of spousal abuse that we need to keep in mind and variety according to each case.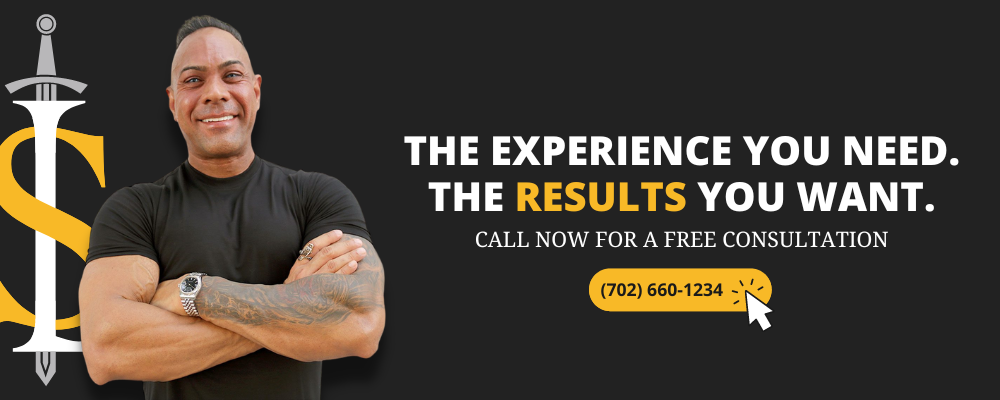 Coercive Control
This is the perfect example that domestic abuse is not always physical; it can be a pattern of acts of humiliation, intimidation, extreme jealousy, insulting, blaming for everything, stalking, and even threats that are used to keep the victim under control but in the most painful way. This type of abuse is used to keep the person isolated and regulate their day to day behavior. The goal is always to keep the victim with invisible chains that will slowly limit their human rights, reducing their freedom and even the ability for action. The victim will be trapped or captured in an unreal world full of fear and sadness. This is a total psychological and emotional abuse.
Financial Abuse
This type of abuse maintains power and control over the finances of the victim, putting the person in an allowance even if it is their own money, harassing the partner at work or damaging the credit score, and in some cases physically injuring the person in a way that won't allow the victim to go to work. Sometimes, this abuse includes technology to stalk the partner using tracking devices in the car to know the location, controlling interactions in the social media, as well as forcing the partner to give passwords of the computer, accounts, and cell phone. During this situation, a person can lose their job through all this unspeakable behavior. It is all about controlling the victim.
Sexual Abuse
This type of abuse involves any sexual activity without the consent of the other person. This form of abuse could vary but at the end it is to have control over the victim to do things such as forcing the partner to have sex with other people or participate in any form of unwanted sexual activity, hurting the partner physically during sex without the consent, have sexual activity when the victim is not fully conscious, or sexually assaulting the partner.
Physical Abuse
This is the most recognized form of abuse and it is slightly easier to demonstrate when you can see that the victim has been hit, punched, or burned, or when the abuse results in broken bones, lacerations, disfigurations, or disability. During this physical abuse, your property can get damaged, the abuser could use a weapon to control the victim, or even kill them in a moment of extreme anger. This type of  behavior normally is not a one off incident but an accumulator factor that could start in small emotional incidents of abuse before it turns into a physical one.  Either way, it is important to remember that this type of abuse can be lethal and could end in death as an accident of the violence during the physical abuse.
Domestic abuse is a crime and you should always report it. If you find yourself involved in this type of crime, it is important to get help from the best domestic violence law firm as soon as possible. In the State of Nevada, you could be facing a potential arrest that could turn into the most difficult chapter of your life. Spartacus Law Firm has expert attorneys with a lot of knowledge to represent you in a domestic violence case. We know the best way during each step of the case, from the beginning of the investigation until the end of the jury trial. This could be a false accusation that could hurt your life in a deep negative way and the consequences could potentially damage your personal and professional life. In this type of situation you need an attorney to build your defense and prove your innocence until it gets dismissed.