Possession of a Controlled Substance Attorney
In Las Vegas, possession of a controlled substance is one of the most common illegal drug felony charges. While the city is known for its wild side, Nevada has some of the toughest laws of all the states regarding drug crimes.
Other states might charge possession as a misdemeanor, but if you're in Nevada and booked on possession of a controlled substance, it's a felony, so you'll want a controlled substance lawyer on your side. The experienced team at Spartacus Law Firm will help you fight these serious drug allegations.
Only a criminal defense lawyer in Las Vegas can ensure you have the representation you need. Most visitors are surprised when their fun night on the town turns out to have serious repercussions. Even in small amounts, possession of cocaine, ecstasy, heroin, methamphetamine, and marijuana can lead to prison, fines, and all the ramifications of a felony conviction.
Don't let a night of fun turn into a felony on your record that makes you ineligible for certain jobs or government funding and tarnishes your reputation. Get the representation you need from a controlled substance attorney in Las Vegas with Spartacus Law Firm.
What Does Possession of a Controlled Substance Mean?
According to Nev. Rev. Stat. § 453.336, "A person shall not knowingly or intentionally possess a controlled substance, unless the substance was obtained directly from, or pursuant to, a prescription or order of a physician, physician assistant licensed pursuant to chapter 630 or 633 of NRS, dentist, podiatric physician, optometrist, advanced practice registered nurse or veterinarian while acting in the course of his or her professional practice."
Nevada is extremely strict about controlled substances and includes prescription pills with chemicals, street drugs, natural substances, and man-made substances. For example, prescriptions like Adderall or Ambien are on the list alongside hard drugs like cocaine, heroin, MDMA, methamphetamines, and LSD.
In this state, the prosecutor must be able to show that you had actual or constructive possession of the substance in question to convict you.
Proving Actual and Constructive Possession
Since the state prosecutor must demonstrate that you had actual or constructive possession of one of these substances, they are required to prove this beyond reasonable doubt to make a conviction. If they can't show this, then the charges will either be reduced or dismissed.
These terms can get a bit confusing, but when they refer to actual possession, this means it is physically on your person such as in a pocket or a bag. Constructive possession is more difficult to prove because it hinges on three key factors.
For a conviction of constructive possession, the prosecution must prove that you were aware that this substance was in your presence and that it was illegal. Additionally, they must prove that you had the intent to possess it when you took actual possession of the substance.
Often, this happens when someone is a passenger in a car that gets pulled over. When the police search the vehicle and find drugs, it may be something they will try to prosecute.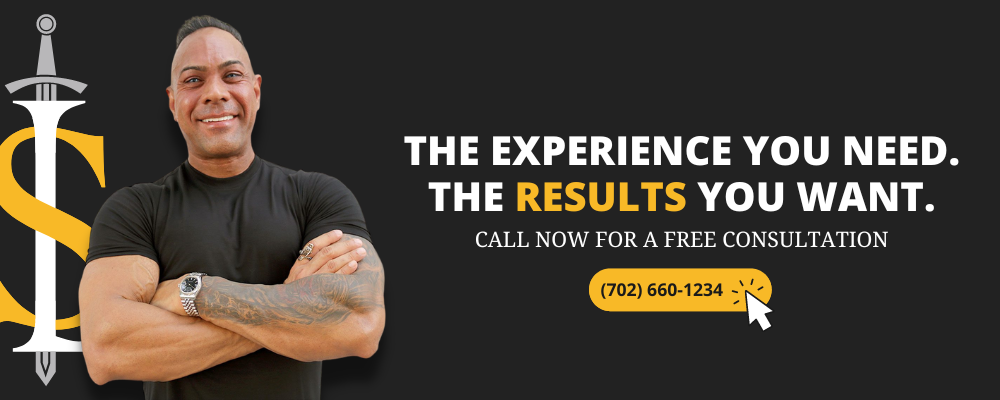 What Are the Penalties for Possession of a Controlled Substance in Las Vegas?
If you are arrested for possession of a controlled substance in Las Vegas, you do not want to fight on your own because the conviction has serious consequences. Only an experienced criminal defense lawyer can help you navigate the courts. Let Spartacus Law Firm aggressively challenge the prosecution on your behalf.
You don't want to risk being punished to the maximum for drug possession in this state. The degree of your punishment will depend on the substance and the schedule in which it is classified. It will also depend on the weight of the substance and whether you may have been committing something more serious like drug trafficking. Additionally, if you have had any previous drug convictions, it will affect the outcome.
First and Second Offenses
If this is your first or second offense and the substance you had in your possession was in schedule I, II, III, or IV, you could be convicted of a category E felony. This comes with a prison term that ranges from one to four years, plus a fine of up to $5,000.
Third Offenses or More
Should you be charged with a third offense or more, it is considered a category D felony. You will likely receive one to four years of mandatory prison sentencing and fines of up to $20,000.
Las Vegas Drug Court
Even though drug crimes are taken very seriously in Nevada, first-time, non-violent offenders may be granted a little leniency, particularly if they do not have a prior criminal record. With the help of Spartacus Law Firm, you may be able to complete Drug Court, requiring you to acknowledge your mistakes and want to move in a better direction in your life.
While Drug Court is time-consuming, you can get a clean criminal record in this process. However, even if your charges are dismissed with the successful completion of this alternative option, your conviction will still count should you acquire a second or subsequent offense. If you have the chance to go with this option, it is far better than serving time, though it is usually through an experienced Las Vegas drug crime lawyer that you can have this choice.
There are Drug Court programs for adults that provide a minimum of a one-year court-supervised inpatient and outpatient substance abuse treatment program. There are options for juvenile offenders as well.
Hire a Las Vegas Criminal Defense Lawyer
Remember, prosecutors must prove guilt beyond a reasonable doubt. Only an experienced defense attorney can uncover the weaknesses in the state's case against you. Call Spartacus Law Firm today and get a free consultation to find out how we can help you fight drug charges that threaten to tarnish your reputation.