Understanding The Age Of Consent
The Silver State of Nevada has strict statutes outlawing certain sexual conduct. According to Chapter 200 in Title 15 of the Nevada Penal Code, which outlines crimes and penalties, any act that is detrimental to another individual or threatens public morality can face prosecution as a crime against the person. Behaviors deemed inappropriate by society's standards are not permissible under this law either.
Unwanted sexual behavior without consent is strictly prohibited. Nevertheless, where consensual actions between competent adults occur, it's usually lawful in most states – provided there isn't some other regulation that outlaws the conduct.
If you have been accused of sexual misconduct with a person under the legal age, it is imperative to comprehend what type of criminal charges may be levied against you and how this might affect your prospective future. Occasionally, people are found guilty of egregious sex offenses and can experience incarceration along with being placed on the sex offender registry due to convictions concerning sexual contact involving an underage individual. It should also be noted that even if the minor has lied about their real age, similar consequences may still apply.
What Is The Legal Age Of Consent In Nevada?
In the state of Nevada, it is illegal for any adult to engage in sexual conduct with a person under 16 years old – even if they are willing participants or initiators. Even though consent from either party may be given, adults found guilty of engaging in such behavior can face dire legal consequences.
Nevada Revised Statute section 200.364 enables individuals to understand the age of consent laws in Nevada and its sexual assault, seduction, and additional sex crimes subsections. This statute outlines what defines these laws in order for them to be enforced properly by state authorities.
According to the statute, sexual conduct can be considered unlawful when one partner is 18 years of age or older and the other person involved is under 16. However, if both partners are younger than 16 years old, there will not be any criminal charges for their sexual behavior.
Consent Is Not A Defense In Nevada
The improper reference to the defendant's criminal history was harmless where there was uncontradicted evidence of oral and anal intercourse involving the defendant and the underage complainant, and where the defendant claimed that the victim had consented, since consent was not available as a defense to the crime. Manning v. Warden, Nev. State Prison, 99 Nev. 82, 659 P.2d 847, 1983 Nev. LEXIS 393 (Nev. 1983) (decided prior to the 1991 amendment).
Penalties For Statutory Sexual Seduction In Nevada
According to Nevada Revised Statute section 200.368, statutory sexual seduction is punishable as a category C felony if the defendant was 21 or older at the time of their sexual conduct with someone under 16 years old—unless otherwise specified in Nevada Revised Statute section 201.540 which could lead to even harsher penalties for the accused.
According to Nevada Revised Statute 200.368, anyone between the ages of 18 and 21 who engages in statutory sexual seduction may face penalties. If a person aged 18-21 partakes in sexual conduct with an individual under 16 years old, they could be charged with a gross misdemeanor offense.
According to the appropriate law, any person who is of 21 years or older and holds a place of authority within an educational institution could be convicted if they partake in sexual activity with someone younger than 17. Meaning that even when the victim is one year over Nevada's legal age for consent, teachers or other authoritative figures can still face criminal charges.
Engaging in sexual conduct with a sixteen or seventeen-year-old student can lead to dire consequences for any school employee or volunteer, ranging from a category C felony charge and up to six years of imprisonment along with a fine of $5,000 or less for those aged 21 and over. Such an egregious offense should not be taken lightly as it carries severe penalties that could affect one's life significantly.
Where a girl was under the statutory age of consent when the offense was shown to have been committed, the fact of sexual intercourse or sexual penetration by the defendant would have constituted the offense of statutory rape. Martinez v. State, 77 Nev. 184, 360 P.2d 836, 1961 Nev. LEXIS 102 (Nev. 1961) (decision under former similar statute).

Court did not err in refusing to give a lesser-included-offense instruction on statutory sexual seduction; statutory sexual seduction is not a lesser-included offense of sexual assault even where the victim is a minor, because statutory sexual seduction contains an element not included in the greater offense. Alotaibi v. State, 133 Nev. 650, 404 P.3d 761, 133 Nev. Adv. Rep. 81, 2017 Nev. LEXIS 110 (Nev. 2017), cert. denied, 138 S. Ct. 1555, 200 L. Ed. 2d 743, 2018 U.S. LEXIS 2305 (U.S. 2018).
Effect Of Conviction On Federal Sentence
Where defendant had been previously sentenced to 12 months in jail and deported after conviction of statutory sexual seduction, a gross misdemeanor under Nevada law, for having had sexual intercourse with a 14-year-old girl, defendant's conviction constituted "sexual abuse of a minor" and an "aggravated felony" under 8 U.S.C.S. § 1101(a)(43)(A), and defendant's sentencing enhancement was appropriate. United States v. Alvarez-Gutierrez, 394 F.3d 1241, 2005 U.S. App. LEXIS 748 (9th Cir. Ariz. 2005).
Criminal Charges For Fellatio In Nevada
Where the record at the preliminary hearing showed that the defendant forced the victim to lick his penis, such an act was within the definition of fellatio and thus constituted "sexual penetration" within the meaning of subdivision 2 of this section; it was not necessary for the state to show that the defendant forced the victim to put the penis in his mouth. Thus, the state met its burden of proving probable cause that a sexual assault had been committed pursuant to subsection 1 of NRS 200.366. Maes v. Sheriff, Clark County, 94 Nev. 715, 582 P.2d 793, 1978 Nev. LEXIS 664 (Nev. 1978).

During defendant's trial on charges of sexual assault and attempted sexual assault, he was erroneously convicted of both charges because they were both based on the same conduct. The sexual assault conviction could not stand because there was insufficient evidence the act of fellatio was consumated where, inter alia, there was no penetration, but there was sufficient evidence to support the conviction for attempt. Lipsitz v. State, 442 P.3d 138, 135 Nev. Adv. Rep. 17, 2019 Nev. LEXIS 30 (Nev. 2019).
Sex Between Students And Teachers In Nevada
Regardless of the student's legal age, Nevada law strictly prohibits any form of sexual contact between school employees over 21 and their students. This is forbidden due to the inherent power imbalance in those relationships. The prohibited conduct specified under NRS 201.540 includes:
Penetrative sex (scroll up to section 2 for a full definition)
Oral-genital contact
Contact with unclothed genitals or pubic area to arouse or gratify the sexual desire of either person
Sadomasochistic abuse
Lewd exhibition of unclothed genitals
Any lewd or lascivious act upon the body
In Nevada, engaging in any sexual activity with a student as an educator is considered a Category C Felony. If convicted of such charges, punishments may include:
One to five (1 – 5) years in prison, and
Possibly up to $10,000 in fines, and
Sex offender status
If the student is 16 or younger, they may face charges of statutory rape or lewdness. To understand more about these crimes; contact our Nevada criminal defense attorney today for more information.
201.540. Sexual Conduct Between Certain Employees Of School Or Volunteers At School And Pupil: Penalty; Exception
1. Except as otherwise provided in subsection 2, a person who:

(a) Is 21 years of age or older;

(b) Is or was employed by a public school or private school in a position of authority or is or was volunteering at a public or private school in a position of authority; and

(c) Engages in sexual conduct with a pupil who is 16 years of age or older, who has not received a high school diploma, a general educational development certificate or an equivalent document and:

(1) Who is or was enrolled in or attending the public school or private school at which the person is or was employed or volunteering; or

(2) With whom the person has had contact in the course of performing his or her duties as an employee or volunteer,

is guilty of a category C felony and shall be punished as provided in NRS 193.130.

2. The provisions of this section do not apply to a person who is married to the pupil at the time an act prohibited by this section is committed.

3. The provisions of this section must not be construed to apply to sexual conduct between two pupils.
In 2017, a teacher in Nevada was sentenced to 10-15 years in prison for having a sexual relationship with one of her students. The student had graduated from the school just two months prior to the relationship being discovered. As part of the sentence, the judge also imposed a lifetime of supervision after release from prison and mandatory sex offender registration.
The case sparked outrage within the community, as similar cases have been reported across the nation. This has caused states like Nevada to strengthen laws that impose harsher penalties for teachers who engage in inappropriate relationships with their students. For example, some states have passed new laws that increase penalties for teachers even if they do not physically abuse their students or engage in sexual activity with them.
Romeo & Juliet Law in Nevada
Nevada, along with many other states in the country, has laws known as Romeo and Juliet laws protecting those involved in consensual sexual activity from facing criminal charges. However, this does not apply to Nevada; here both participants engaging in intercourse under the age of 16 can be prosecuted for statutory rape if either one is below the legal age of consent in Las Vegas. Therefore it is essential that before any young person considers having a romantic encounter they are aware of what exactly constitutes a crime within their jurisdiction.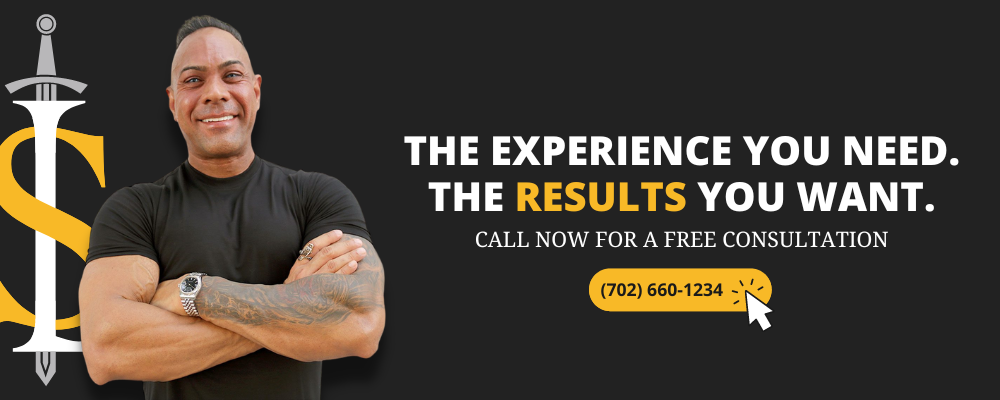 Frequently Asked Questions
What Is Statutory Rape?
In Nevada, engaging in consensual sexual penetration with someone who is too young to lawfully consent constitutes a crime referred to as "statutory rape," or "statutory sexual seduction". This offense requires both:
A victim who is 14 or 15 years old
A defendant who is a legal adult and at least four years older than the victim
If an individual aged 18 or older engages in sexual intercourse with someone under 14 years of age, it is considered a criminal act and prosecuted as such. In cases of sexual assault and statutory sexual seduction, it does not matter how willing or compliant the victim may have seemed to be; minors cannot legally provide consent.
What Is The Definition Of "Sexual Penetration"?
The definition of "sexual penetration" clearly delineates the proscribed course of conduct for which a perpetrator may be punished and comports with due process requirements. Fields v. Sheriff, Clark County, 93 Nev. 640, 572 P.2d 213, 1977 Nev. LEXIS 651 (Nev. 1977).

Consistent with the definition of sexual penetration in this section, even if it were only shown that defendant had placed his tongue on and not in the victim's vagina without her consent, this constituted sufficient evidence to sustain a conviction for sexual assault. Mejia v. State, 122 Nev. 487, 134 P.3d 722, 122 Nev. Adv. Rep. 43, 2006 Nev. LEXIS 56 (Nev. 2006).

Sufficient evidence showed defendant sexually assaulted a victim because (1) sexual penetration was defined as any intrusion of any part of a person's body or genital openings, and (2) the victim testified defendant digitally penetrated the victim. Guler v. State, 132 Nev. 974, 2016 Nev. App. Unpub. LEXIS 138 (Nev. Ct. App. 2016).

District court erred when it held that insertion of a catheter into the urethra of a minor under the age of 14 could not, under any circumstances, constitute sexual assault; preliminary hearing testimony provided probable cause to support charges of sexual assault, and the law did not prohibit the State from proceeding with charges. State v. Solander, 132 Nev. 1033, 2016 Nev. Unpub. LEXIS 222 (Nev. 2016).
What Is Lewdness With A Minor Under 16?
When adults over the legal age engage in any kind of sexual contact with minors without penetration, they are often charged with "lewdness" – and the penalties for this charge can be severe. Lewdness involving a 14 or 15-year-old is typically prosecuted as a Category B felony; that carries up to 10 years in prison, fines of $10,000, plus registration as a sex offender. For lewdness committed against someone under 14 years old, however, it's classified as a Category A felony which may lead to life imprisonment plus additional fees and sex offender status.
How Old Do You Have To Be To Get Married In Nevada?
In the state of Nevada, legal adulthood is defined as 18 years and above. Consequently, individuals aged 18 or more can get married without seeking permission from any third party. However, 17-year-olds may also be permitted to marry in certain circumstances such as:
The minor has the consent of either parent or the minor's legal guardian, and
The minor obtains authorization from a district court after the court holds an evidentiary hearing and makes certain findings
What Are The Defenses Against Sexual Crimes And The Age of Consent In Las Vegas?
Many people, understandably so, detest accusations of sexual misconduct against minors. Often times these charges are brought with the best intentions in mind; however, there may be certain situations where they should not have been made at all. Fortunately, there exist various defenses that can be used to combat such claims and protect the accused from unjust prosecution.
False accusations: It is a sad truth that lies about criminal behavior can arise from motivations of hate, resentment, and spitefulness. A lot of false accusations occur during divorces or custody battles over minor children where one parent accuses the other of sexual misconduct of a child.
Age of consent: When the other person in a relationship is demonstrated to be 16 or older, any charges should be dismissed. Note that if someone lies about their age being under 16 years of age, this will not constitute an appropriate defense for the case at hand.
No sexual misconduct occurred: The child or minor might have misinterpreted the act as sexual in nature, however, it was not intended to be.
Contact Our Nevada Sex Crimes Lawyer Today
If you're facing charges for a sexual offense in Nevada, the consequences can be long-lasting and drastic. At the Spartacus Law Firm, our experienced criminal defense lawyer understands how important it is to receive quality legal representation during this trying time. Contact our office today to schedule your free and confidential consultation and to learn more about how we can help you defend yourself against the age of consent laws in Nevada.