Indecent Exposure Charges In Las Vegas
Indecent Exposure Attorney In Las Vegas, Nevada
In Nevada, it is against the law to do things that the state has decided are immoral or go against good public conduct. One of these illegal actions is exposing yourself indecently or in a way that is obscene. The crime of indecent or obscene exposure has been made illegal in Nevada Revised Statute section 201.220. If you're facing indecent exposure charges in Nevada, you must act quickly to avoid harsh criminal penalties. At the Spartacus Law Firm, our Las Vegas indecent exposure attorney has extensive experience with various sex crimes and has the knowledge and resources you need in order to secure the best possible outcome in your case.
While there are certain sex crimes that are not taken quite as seriously as others in the eyes of the law, all sex crime arrests are serious and need to be addressed as such. Every arrest, even for a crime such as indecent exposure, will put you into a justice system that will label you as a sex criminal, if you are convicted. Not only can this lead to severe legal consequences, but an arrest or conviction for a sex crime can negatively affect your reputation. Convictions can also mean mandatory sex offender registration.
What Is Indecent Exposure?
The charge of indecent exposure or public lewdness involves exposing your sexual organs to either adults or children with the purpose of causing arousal or disturbances. If children are involved in an indecent exposure incident, then the consequences can be much more severe.  A few examples of behavior that can lead to an indecent exposure charge in Nevada include the following:
Flashing

Streaking

Public exhibitionism or nudity

Urinating or defecating in public

Engaging in sexual activity in public
If there's a chance that somebody saw a person exposing themselves in public, then authorities can charge the individual with indecent exposure. If you're facing similar charges, contact our Las Vegas indecent exposure attorney today for a free consultation.
Penalties For Indecent & Obscene Exposure In Nevada
Penalties will be tailored to the character of the alleged sexual offense. The following are some examples of possible penalties for indecent or obscene exposure as outlined in Nevada Revised Statutes:
NRS 193.140

: Gross misdemeanors are punishable by imprisonment in county jail for a maximum of one year's time and/or a maximum fine of $2,000.

NRS 193.130

: A category D felony is punishable by a minimum of one year to a maximum of 4 years in state prison and/or a maximum fine of $5,000.

NRS 201.230

: Category A felonies are punishable by imprisonment in state prison for life with the possibility of parole. Eligibility for parole begins when a minimum of 5 years have been served.
A second or third offense for indecent exposure in Nevada is therefore graded as a category D felony. Additionally, a person may also be charged with a category D felony for indecent exposure if they have prior convictions for any other type of sexual offense, including:
Statutory sexual seduction

Battery

with intent to commit sexual assault

Administration of drugs with the intent to commit sexual assault

Sexual abuse or sexual exploitation of a child

Child pornography

Incest

Lewdness with a child

Sexual penetration of a dead body

Sexual contact between a school or university employee and a student

Luring a child or a person with a mental illness for sexual purposes

Sex trafficking
Defenses Against Indecent Exposure Charges In Nevada
An experienced Las Vegas indecent exposure attorney can tell you which indecent exposure defense is appropriate for your situation. Factual or legal defenses that may be used in this case include the following:
Mistaken Identity

– In large groups, law enforcement may mistake the wrong individual for indecent exposure.

False accusation – Indecent exposure may be falsely charged against someone for a variety of reasons, either as a joke or maliciousness.

Genitalia or Anus Not Exposed

– Skimpy clothing or swimwear does not automatically mean indecent exposure. As long as the private parts are covered, there is no need to worry about an arrest.

Lawful Exposure

– In licensed strip clubs in Nevada, strippers with work cards are permitted to expose their genitalia and anus.

Accidental Exposure

– Generally, people are not charged with indecent exposure if they accidentally reveal themselves, like if their clothes tear or somebody pulls off another person's clothing. But, if somebody removes another person's clothes to expose them on purpose, then the act classifies as indecent exposure under the law.
If you have been wrongfully accused of indecent exposure, you do not deserve to be penalized. At the Spartacus Law Firm, our experienced criminal defense lawyer can review the facts of your case and discuss how to best beat the charge.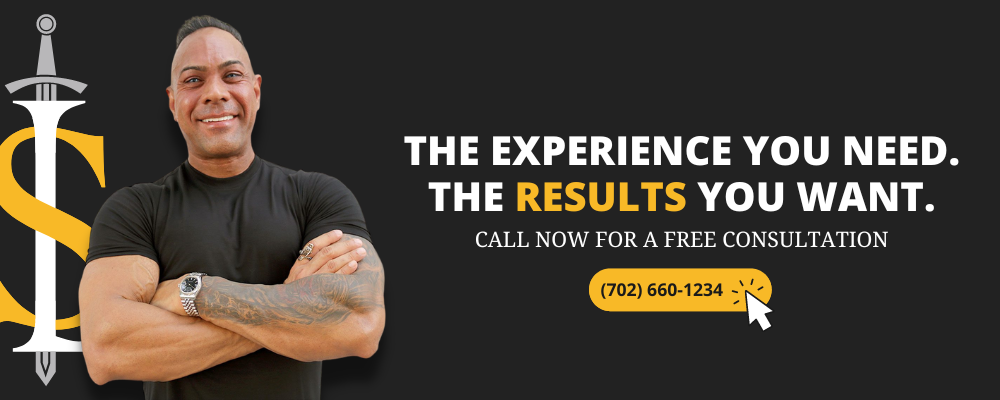 Frequently Asked Questions
What Is The Legal Definition Of Indecent Exposure?
It is against the law in Nevada for people to expose themselves or others in an indecent or obscene manner. According to the Nevada Supreme Court, this includes displaying a person's genitalia or anus. In practice, police in Nevada have arrested women for going Topless and men or women for mooning. However, NRS 201.220 does not prohibit exposing breasts or buttocks, according to the Nevada Supreme Court.
Do I Have To Register As A Sex Offender?
Yes, you will have to register as a sex offender. However, NRS 201.220 defendants convicted of a gross misdemeanor instead of a felony are usually classified as Tier I offenders. Tier I offenders cannot be searched in the Nevada Sex Offender Registry unless there was a child victim involved. On the other hand, Tier II offenders and Tier III offenders are always searchable through the database.
Can My Record Be Sealed After An Indecent Exposure Charge?
NRS 201.220 infractions are sealable for two years after the case is closed. Felony convictions, however, must always appear on a person's criminal record. As soon as the case closes, indecent exposure misdemeanor charges that are dismissed can be sealed.
What's The Difference Between Indecent Exposure and Open Lewdness?
Indecent exposure includes exposing a person's privates regardless of whether the motivation is sexual. Conversely, open or gross lewdness charges refer to sexual acts, specifically:
Having sexual relations in a place where the public may see, or

Having non-consensual sexual relations not involving penetration
The D.A. may charge a defendant with both indecent exposure and open or gross lewdness in certain situations. Sex crimes are taken very seriously in Nevada, so if you're facing any type of sex crime charge, it's highly recommended that you speak with an experienced criminal defense attorney as soon as possible.
Contact Our Las Vegas Indecent Exposure Attorney Today
If you've been charged with indecent exposure in Clark County or anywhere else in Nevada, get in touch with our Las Vegas indecent exposure attorney right away. The Spartacus Law Firm will work towards getting the allegations dropped or reduced so that your case does not appear on your record and you are not added to the sex offender registry. Contact our office today for a free consultation and to learn more about how we can help.