Las Vegas Juvenile Crime Attorney
Juvenile Crime Defense In Las Vegas, NV
In the state of Nevada, the juvenile court has jurisdiction over children under the age of 18 who are accused of committing a crime. It should come as no surprise that a juvenile offense is a serious matter and can negatively alter a child's life if convicted. In some instances, a juvenile record can be grounds for a child being expelled from school, especially if the crime in question occurred on school property. In fact, many of the schools throughout Clark County have a strict zero-tolerance policy, particularly for drug crimes or weapon charges. There are also many more consequences that can follow a child into adulthood if they're convicted of a juvenile offense in Nevada. Any criminal accusation against a juvenile must be taken seriously and met with an aggressive legal defense. Luckily, our experienced Las Vegas juvenile crime attorney has represented countless juvenile offense and have the resources needed to help ensure the best possible outcome in your case. Contact the Spartacus Law Firm today for a free consultation and to learn more about how we can help your child.
The Nevada Juvenile Court System
The Nevada Supreme Court has ruled that traditional statutory and criminal procedural rules that apply in adult court do not apply to juvenile court proceedings. In fact, juvenile courts in Nevada do not have jury trials, and matters handled before the juvenile court are not considered criminal in nature. Nevada state legislature declared in 2003 that one of the goals of the juvenile justice system is to promote programs that have missions to prevent children from becoming subject to the court's jurisdiction. Nevada is also part of the Interstate Compact for Juveniles, which promotes communication and cooperation between participating states when a juvenile offender has left the state of residence.
Although the state of Nevada believes that juvenile courts should provide rehabilitation and positive intervention to prevent future criminal acts, this doesn't mean that there are no penalties for juvenile crimes. Children who are convicted of a juvenile offense in Las Vegas may be put into juvenile detention facilities, and a child's life could be significantly altered if found guilty of a juvenile crime. If there is potential to have a child's crime reduced or dropped altogether, you must seek representation from a Las Vegas juvenile defense lawyer. Don't let a mistake shape your child's future, call the Spartacus Law Firm today and learn more about how we can help.
Types Of Juvenile Charges In Las Vegas
There are many different crimes that a juvenile can be charged with in the state of Nevada. However, there are some juvenile offenses that are much more common than others. At the Spartacus Law Firm, our Las Vegas juvenile crime attorney has extensive experience handling these cases and will have the resources and knowledge needed to help you and your child. Below are some of the most common types of delinquent acts or crimes prosecuted in the juvenile courts throughout Clark County:
Possession of marijuana or drug paraphernalia
Criminal mischief of graffiti
Shoplifting or theft
Trespassing
Burglary or robbery
Violation of probation
Battery or other crimes of violence
Sexual misconduct with a younger child
Drug crimes
Violent crimes
Weapons charges
Vandalism
Gang-related crimes
Penalties For Juvenile Crimes In Las Vegas
First, it's important to understand that a juvenile offender who is charged as an adult will be subject to the same criminal process and penalties if convicted, including adult prison. However, penalties are no more lenient for a child charged with a juvenile crime than they would be for an adult charged with the same crime. The specific penalties for a juvenile offense will depend on the crime and circumstances surrounding it. More serious juvenile offenses, and those committed by repeat delinquents, will generally be subjected to stricter consequences. In addition to confinement in juvenile hall or a juvenile correctional facility, your child may also face the following legal consequences, these are also known as dispositional orders:
Being sent to their home under the custody and supervision of a suitable person
Being committed to the custody of a licensed public or private institution
Being permitted to live in a residence without adult supervision under the strict supervision of the court
Court-ordered work crew community service
Being ordered to complete a specific program
Driver's license suspended for at least 90 days
Substantial financial fines or restitution to victim
Required medical or psychological care or referral to counseling
Required drug and alcohol abuse counseling or treatment
Commitment to a detention facility
Commitment to the custody of the Division of Child and Family Services
Designating that you have been charged with a juvenile crime on college or employment applications
Letter of apology
No gang activity
No contact order with certain people or places
Participation in classes run by the probation department aimed at developing skills in areas such as victim awareness, family wellness, basic skills, job training or anger management
In the state of Nevada, most juvenile charges are sealed once the child turns 21 years old. However, some of the more serious juvenile offenses may stay on your child's permanent record until they reach thirty years of age. It goes without saying that a juvenile conviction on your child's criminal record can be a life-altering moment. There are many different aspects of life that can be negatively impacted including future employment, career, or educational opportunities. In serious juvenile cases where a minor has committed a violent crime or has engaged in repeated delinquent conduct, the child may be certified as an adult, which would result in them being tried in an adult court. Acquiring a skilled juvenile crime attorney in Clark County will provide you and your child with the best opportunity to secure the optimal outcome in your case.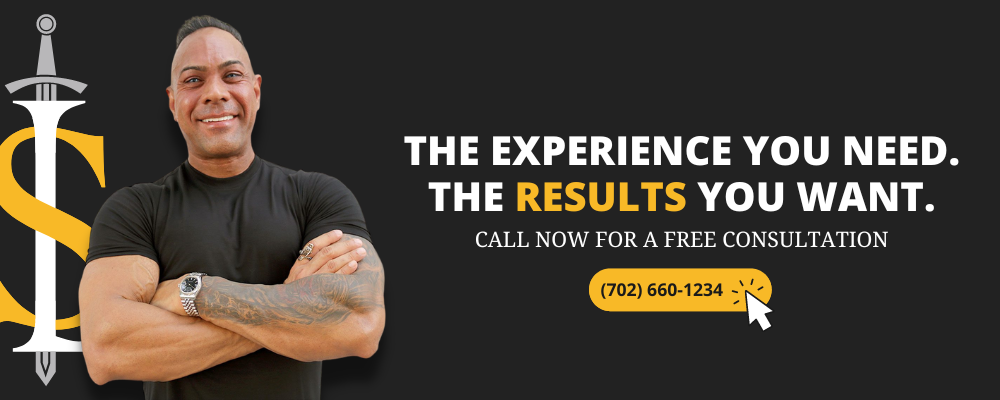 Children Can Be Tried As Adults In Juvenile Crimes
Believe it or not, children are frequently charged as adults for serious crimes, especially in Las Vegas. Rather than facing standard charges in the juvenile justice system, children can be certified as adults in certain circumstances. Below are a few examples of when a child can be tried as an adult for a serious crime:
A child 13 or older can be charged as an adult for murder or attempted murder
A child 14 or older can be tried as an adult for most felony offenses
A child 16 or older will automatically be charged as an adult for murder or attempted murder charges
A child 16 or older charged with sexual assault or attempted sexual assault must be heard in adult court if the defendant was previously convicted of a charge that would be considered a felony if committed by an adult
Those mentioned above are just a few examples of situations where serious crimes result in adult criminal charges for juvenile offenders, however, there are many other charges that can be enhanced to adult crimes in certain circumstances. Furthermore, the transition to adult court for some juvenile cases will only occur after the prosecutor submits a motion to the court and the court conducts an investigation and hearing before certifying the child to be tried as an adult. For more information about the juvenile process, contact the Spartacus Law Firm to speak with our experienced Las Vegas juvenile defense lawyer.
The Juvenile Certification Process
If a juvenile is involved in a serious crime, there is a very real possibility that they could be tried as an adult without aggressive defense from a juvenile crime attorney in Las Vegas. If a juvenile crime is severe enough it can become an adult charge in a criminal proceeding after the child has been "certified" as an adult by the State. The juvenile certification process is activated after a motion made to the court by the prosecutor requesting that the juvenile be moved to adult court. Once the prosecutor files a motion to have the child certified as an adult, a comprehensive investigation into the case is conducted by the court. Following the investigation, a certification hearing is held by the court to determine whether the child should be held to answer the charges as an adult or as a juvenile. Having a Las Vegas juvenile defense attorney at this stage in the process is critical if you want to avoid adult charges and significantly harsher penalties.
When Can A Juvenile Be Certified As An Adult In Nevada?
Although there are plenty of instances when a child can be charged as an adult, there are certain requirements that must be met. For example, only juveniles over the age of 13 may be certified as adults, any child younger will face juvenile charges. Mandatory certification must be determined by a judge in cases where the juvenile was 16 or older and is charged with a 
sexual offense
or a weapons charge. In Nevada, judges have discretionary power over certifying minors who are 14 or older and charged with a crime that would be a felony if committed by an adult. Therefore, there is often room for negotiation and swaying of opinion if the right argument is made in the child's defense. If you or your child are facing serious juvenile charges, you must speak with a qualified Nevada juvenile crime attorney as soon as possible.
Nevada Juvenile Justice Statistics
State Overview (Federal Fiscal Year (FFY) 2020):
Youth Population (ages 0 – 17): 701,884
Juvenile System Referrals: 13,514
Juvenile Arrests: 6,189
Juveniles in Secure Detention (County): 3,497
Juvenile in Secure Corrections (State): 233
Juveniles Certified as Adults: 38
Recidivism Measures FFY 2020:
Juvenile Re-Arrest Percentage (12-month lookback): 11.39 %
Juvenile Re-Adjudication Percentage (12-month lookback): 6.29%
State Facility Revocation Percentage: 26.32%



Frequently Asked Questions
Can Children Be Charged As Adults In Las Vegas?
Yes, children can be charged as adults in Las Vegas, however, it depends on the case. The older the child and the more serious the juvenile offense, the more likely the case will transfer from juvenile court to criminal court in Nevada. Some cases are more serious than others, for example, juveniles at 16 or 17 will be certified as adults if they were accused of any of the following crimes:
Rape
Gun crimes
Murder
Attempted murder
For all other juvenile cases, the court has the discretion to transfer them to criminal court if they meet the following requirements:
The child was at least 14 at the time of the alleged offense, and
The offense would have been a felony had an adult committed it
How Do I Fight Delinquency Charges?
There are many ways to combat delinquency charges, but the best strategies for fighting juvenile delinquency allegations in Nevada depend on the specific circumstances of the case. The child's Las Vegas juvenile defense attorney will need to do a comprehensive and detailed investigation into the case for all available evidence. The prosecutor must be able to prove beyond reasonable doubt that the child is guilty of delinquency charges in Nevada. If the juvenile crime lawyer can successfully demonstrate that the prosecutor's evidence is not reliable enough to support a delinquency adjudication, the juvenile court judge should dismiss the case. Common evidence in juvenile cases include:
Surveillance video
Eye-witnesses
Text messages and voicemails
Medical records
And more
What Is The Process If My Child Is Arrested?
A juvenile that is arrested is often taken into a detention facility for juveniles. Law enforcement must attempt to immediately notify parents or a respective legal guardian that their child has been detained. The detention facility will notify a probation officer and must also attempt to notify parents or legal guardians that their child has been detained. A detention hearing will be held. The detention hearing is similar to adult courts, and the judge will engage in similar options to adults who get a detention hearing. The court may decide to detain the juvenile at the detention facility, release the juvenile, or release the child with certain conditions such as house arrest.
Is My Child Entitled To An Attorney?
A juvenile who has been alleged to be delinquent or in need of supervision is entitled to legal counsel at all stages of a criminal proceeding. You will be appointed a public defender by the State. Parents or juveniles can also retain the services of private counsel.
How Are Juveniles Charged In Nevada?
The first step in the juvenile criminal process is that a petition is filed by the District Attorney's Office alleging that a delinquent act has occurred or a child is in need of supervision. Once the petition has been filed a plea hearing is then set. At the plea hearing, the juvenile must answer the allegations in the petition, the answer can be verbal and some allegations can be admitted, some can be denied, some allegations may be dismissed through negotiations, or all allegations in the petition can be denied.
If allegations in the petition are denied then an adjudicatory hearing is held. This type of hearing is similar to a trial but as previously stated there is no jury. Witnesses are called, evidence can be admitted, witnesses can be confronted through cross-examination, and ultimately the judge will enter dispositional or sentencing orders.
Often times we are able to obtain a resolution and avoid a petition from ever being filed against the juvenile, this is known as an informal resolution. This is the optimal outcome.
What Are The Juvenile Jails In Nevada?
Nevada has several juvenile detention facilities where those charged with a juvenile crime may be sent. Summit View Youth Center (SVYC), located in Las Vegas is Nevada's single maximum-security juvenile jail and will be home to those who have been charged with severe juvenile crimes. The other juvenile facilities that house those charged with a juvenile crime include the following:
Can Juvenile Records Be Sealed?
Yes, when a child turns 21 all of their juvenile criminal records are automatically sealed, with the exception of one serious charge. If a juvenile is convicted of a felony sex offense that involved force or threats of force, they will not be eligible to have the charge sealed when they turn 21. However, when the child turns 30, they may petition the court to seal the sex offense record.
Can Juvenile Records Be Sealed Before They Turn 21?
Yes, juvenile criminal records can be sealed before the child turns 21, but only if three years have passed since the case was adjudicated. If a juvenile record is successfully sealed, the child can legally deny that the juvenile offense ever happened, even under oath. For more information about getting a juvenile record sealed before the age of 21, contact our Las Vegas juvenile crime attorney today for a free consultation.
Contact A Las Vegas Juvenile Crime Attorney Today
If you or your child has been charged with a juvenile crime in Clark County, it's crucial that you seek legal representation from a skilled and aggressive Las Vegas juvenile crime attorney as soon as possible. Legal proceedings in a juvenile case must begin within a short time frame after the alleged act is committed, so time is of the essence in many of these types of cases. If you're like most, the Nevada juvenile justice system, laws, and the legal process can be overwhelming and difficult to understand. Luckily, the Spartacus Law Firm specializes in these types of juvenile cases and has the experience needed to secure the best possible outcome. Call our legal team today for a free consultation and to begin building a defense for your case.