Las Vegas Firearms Defense Attorney
Firearm Possession Defense In Las Vegas, Nevada
The second amendment to the US Constitution protects individuals' rights to bear arms, but misuse of weapons is a criminal offense in Nevada and across the country. It is in an individual's best interests to consult with an expert attorney and explore his or her options for achieving a favorable conclusion if he or she is being charged with weapon possession.

A handgun may be purchased, owned, or possessed in Nevada without the need for a license. A concealed carry permit is needed to carry a weapon concealed. Even if someone has a permit to conceal a firearm, certain uses of weapons are illegal under federal law. Convictions for any gun-related crime may result in jail time, hefty fines, and/or deportation for some people. That's why if you've been charged with a gun possession crime in Nevada, it's critical to have an experienced Las Vegas firearms defense attorney in your corner.
What Is Considered A Weapon In Nevada?
Common Gun-Related Crimes In Nevada
Concealed Carry Weapon Permit Laws In Las Vegas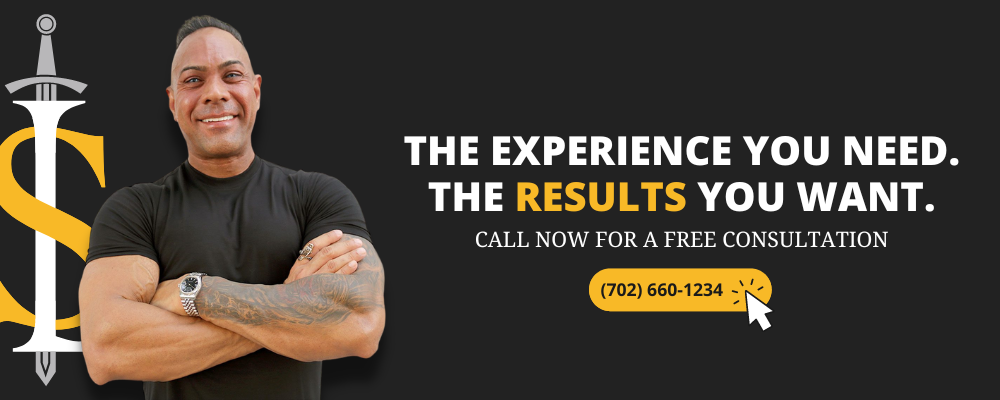 Frequently Asked Questions
Where Are Firearms Illegal In Nevada?
In the United States, the Second Amendment protects the right to bear arms for security, hunting, recreational use, and other lawful purposes, but there are restrictions. Pistols and other handguns are prohibited in the following Nevada locations:
Public airports (past the secure areas) and planes
Childcare facilities
Public schools and private schools (without written permission
Nevada System of Higher Education property
Legislative buildings
Post offices
VA facilities
Federal facilities
Military bases
Hoover Dam
Many of these public buildings have metal detectors at each public entrance. Additionally, possessing a gun in a prohibited location is a misdemeanor in Nevada that carries the following penalties:
Up to six (6) months in jail, and/or
Up to $1,000 in fines, and
Maybe community service in Nevada
Do Criminal Records Or Restraining Orders Affect Firearm Rights?
A felony conviction or a domestic violence conviction in Nevada prohibits individuals from possessing firearms. Individuals who cannot buy, sell, trade, manufacture, import, export, transport or possess any of the following are also prohibited:
Fugitives
Drug addicts
Convicted stalkers
People subject to a domestic violence protection order
People adjudicated as mentally ill or who have been committed
Illegal aliens
In Nevada, possessing a firearm after being an ex-felon, fugitive, or drug addict is a category B felony. The penalties if found guilty of this include:
1-6 years in prison, and
Potentially a $5,000 fine
Is It A Crime To Carry A Gun While Drinking?
Carrying a gun while drinking or in a bar is not illegal under NRS 202.257, according to which possessing a firearm with a blood alcohol level of .08% or higher or while under the influence of controlled substances is a misdemeanor in Nevada. Whether at home, at work, during lawful hunting, or at a shooting range, the location does not matter. The penalty is:
Up to six (6) months in jail, and/or
Up to $1,000 in fines
Who Cannot Possess A Firearm In Nevada?
A person may be detained or arrested if they meet any of the following conditions:
Without the supervision of a parent, guardian, or another responsible adult, you may buy and/or possess such things under the age of 18.
A person who has been convicted of a felony in any jurisdiction, as long as the crime entails more than one year in confinement.
A person who is using or addicted to controlled substances
A fugitive
A person who has been determined by a court or other institution as mentally ill
Contact A Las Vegas Firearms Defense Attorney Today
Following a Las Vegas firearms violation arrest, you need skilled legal assistance from a Las Vegas firearms defense attorney. At the Spartacus Law Firm, we will utilize our legal expertise and resources to assist you in achieving the best possible result in your case. Contact us today for a free case evaluation and to learn more about how we can help.