Professional License Defense
Professional License Defense In Las Vegas
After years of work in your profession and building the necessary credentials, it's safe to say your work is important to you and those who benefit from it. You've spent an immense amount of time, money, and energy becoming a licensed professional in your field. But all of that can change in an instant when you face a licensure problem with a regulatory Nevada agency. Licensing boards for different industries have the authority to impose disciplinary action against its licensees, which ranges in severity depending on the facts of the case.

The good news is, a professional license defense attorney works on your behalf to defend a licensee when you and your license are threatened with suspension, probation, or full revocation due to claims of misconduct. For example, an individual with a criminal background may experience issues obtaining or renewing their license. Luckily, a Las Vegas professional license defense lawyer can help you defend your license against allegations of misconduct and also assist with problems related to license renewal and obtaining a license.
The Rights Of Licensed Professionals
In Nevada, as in almost every other state, a person seeking to practice a profession must first obtain and then retain a license from the state. Dent v. West Virginia, 129 U.S. 114, 122 (1889) ("The power of the State to provide for the general welfare of its people authorizes it to prescribe all such regulations, as in its judgment, will secure or tend to secure them against the consequences of ignorance and incapacity as well as of deception and fraud."). State and federal courts have consistently upheld the licensing and regulation of professionals under the state's police power. In Goldfarb v. Virginia State Bar, the U.S. Supreme Court emphasized that "[s]tates have a compelling interest in the practice of professions within their boundaries, and that as part of their power to protect the public health, safety, and other valid interests they have broad power to establish standards for licensing practitioners and regulating the practice of professions." 421 U.S. 773, 792 (1975). Licensing and regulation assist the state in protecting the public from the negligence, incompetence, and willful misconduct of a professional. Hence, no person has a fundamental right to practice a profession that is not subordinate to the police power of the state to license and regulate the persons who practice it.
The United States Supreme Court has recognized that the right to follow a chosen profession, free from unreasonable governmental interference, is within the liberty concepts of due process of law. U.S. v. Robel, 389 U.S. 258, 265 n.11 (1967). See also Greene v. McElroy, 360 U.S. 474, 492 (1959) (holding that revocation of security clearance denied traditional due process rights These holdings rest on the severity of the consequences that typically result when a professional's license is suspended or revoked.
In Waller v. State, the court of civil appeals aptly described these consequences as follows:
The right to practice a profession has been called a property right, but it is more. To obtain a license and proficiency requires the expenditure of money and years of preparation, attended by toil and self-denial. Such right is the capital stock of its possessor from which dividends are expected sufficient to protect him from the infirmity of old age, and to provide his family with the comforts of life. There is moreover a prestige and good name and should be a pride attached to the practice of an honorable profession superior to any material possessions. To cancel a professional license is to take the entire capital stock of its possessor and to leave him in most instances the equivalent of bankruptcy. But it does much more than this; it takes from him his professional standing and in a manner whatever good name he has, which leaves him "poor indeed." Louisville & Nashville R.R. Co. v. Tomlinson, 68 S.W.2d 601, 605 (Tex. Civ. App.-Amarillo 1934, writ ref'd).
Representing Nevada Professionals Across All Industries
There are many types of professional licenses in many different industries. However, many complaints or reasons for misconduct are the same across many professions. A licensed professional may face accusations of substance abuse, sexual assault, practicing beyond the scope of their license, malpractice, or a conflict of interest. Not to mention, you may be under investigation if you have been convicted of a criminal charge that the board thinks will affect your ability to fulfill your job duties. At Spartacus Law Firm we represent licensed professionals from a wide variety of industries. Those industries include, but are not limited to:
Real Estate Brokers
Real Estate Appraisers
Mortgage Brokers
Funeral Directors

Cosmetologists/Beauticians

Insurance Agents and Brokers
Day Care Providers

Engineers and Land Surveyors

Contractors
Nevada professional license attorney Chandon Alexander has extensive experience working with different licensing boards across Nevada. He knows what evidence can be used against you and how to build a strong defense to challenge the evidence in question. If your license is in jeopardy, call Spartacus Law Firm today.
Common Reasons For Professional Misconduct
Our administrative law team aggressively defends the rights of licensed professionals in the State of Nevada. In many cases, the claims of fraud, misconduct, negligence, and malpractice against licensed professionals are unjust and unfounded. We will work with you to protect your professional license, credibility, and livelihood. Some of the common professional licensing cases that we can help you with include, but are not limited to:
Ethical violations
Professional negligence
Petitions for reinstatement of revoked licenses
Petitions for reconsideration
Investigations
Citations and fines
Why You Need A Las Vegas Medical License Defense Attorney
Coming to the realization that you are the subject of an ethics allegation can be terrifying, stressful, and infuriating all at once. Especially when you work so hard to handle your career with care and the highest level of professionalism. Unfortunately, no matter how much good you've done throughout your profession, a single ethics complaint can alter your reputation and career forever.
Upon learning about a complaint made against you, it's recommended that you seek advice from a qualified professional license defense lawyer in Nevada as soon as possible. It's crucial that you take any ethics complaint incredibly seriously, even if you know that the allegations are not true. If a formal complaint is made against you, you will be the subject of a thorough investigation and disciplinary proceedings.
When you are the subject of an ethics complaint, you will receive formal notice from a prosecutor. You should under no circumstances ignore this notice, no matter how preposterous the underlying complaint. The prosecutor will begin to review the contents of the complaint as well as any evidence the claimant provided. They may also subpoena your records, review court filings, and interview any relevant witnesses.
You may be tempted to angrily or aggressively respond to the complaint, but doing so will be generally viewed unfavorably and can weaken your case. Instead of responding to a complaint emotionally, you should immediately contact experienced legal representation.
If you are a lawyer, you may wonder if you should represent yourself in the ethics investigation and any disciplinary proceedings. However, like any other area of the law, effective representation in ethics matters requires focused knowledge, specific experience, and attention to detail. Our legal team has decades of combined experience representing judges and lawyers in these types of cases.
Potential Outcomes In Professional License Defense Cases
The severity of professional license dispute outcomes is dependent on many variables such as the types of professional license you have, the wrongdoing you are accused of, and the defense you have to dispute the claims made against you. In most professional license disputes, there are a number of outcomes that are most likely to occur.
License Revocation
License Suspension
License Stayed Suspension
License Probation
License Application Rejected
License Application Accepted
License Kept
Going into a professional license dispute unprepared can be devastating to both your professional and personal lives. The potential consequences for license allegations can sink your career if not handled correctly. Although many suspensions are eventually lifted, and some revoked licenses can be reinstated, the stain on your credibility and reputation afterwards can negatively alter the way you conduct your business. Having a Las Vegas professional license lawyer who specializes in administrative law is a significant advantage and will put you in the best position possible for a positive outcome in your case.
Professional License Defense For Criminal Charges
Past or present 
criminal charges
 are one of the more common reasons for a dispute against someone's professional license. Spartacus Law Firm helps professionals who are facing current criminal charges, as well as those with a prior criminal conviction who need assistance reporting them. We also help professionals who face disciplinary action for failure to timely report a criminal conviction. We are experienced in criminal record sealing as well as criminal record expungement. Unlike most Nevada professional license defense attorneys that only handle licensing matters, Spartacus Law Firm has a deep understanding of criminal defense as well and can leverage that experience in your case. We tackle criminal matters in a way that will help protect the provider's license after the criminal issue is resolved.
Professional License Defense For DUI Charges
A DUI can be a career-ending event, if not properly handled. Sadly, too many professionals have lost their license because of a DUI. Others have been subjected to lengthy, invasive, and expensive monitoring requirements. Spartacus Law Firm works to protect professional licenses and the ability to practice without monitoring requirements. We represent those who have recently been 
charged with a DUI
 and those who have prior DUIs and are facing disciplinary action.
It is highly advisable to have your professional license defense attorney involved through every step of the process, which is why we are here to provide a free initial consultation. Ensuring that your case is handled properly from the start will help increase the chances of a favorable result and, in turn, greatly reduce the anxiety you may feel during this process. Spartacus Law Firm will evaluate your case, determine the best course of action, and lay out your most effective course of action.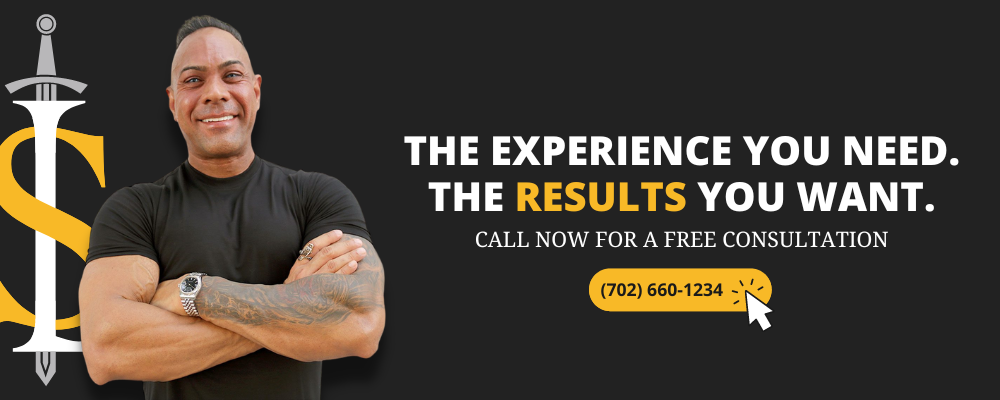 Frequently Asked Questions
WHAT DO I DO IF I HAVE RECEIVED A LETTER NOTIFYING ME I AM UNDER INVESTIGATION?
First things first, don't panic. After receiving a letter notifying you that you are under investigation, it's natural to start fearing the worst. Just know that most professional licensing boards are legally required to open an investigation after being issued a complaint against a licensed individual. You'll likely want to immediately defend yourself against these allegations, but understand that the licensing board is simply trying to gather information about the incident.
​​
The best thing to do after learning you are under investigation is to seek legal assistance as quickly as possible. A Las Vegas professional licensing attorney experienced in administrative licensing matters can help ensure that your response to these allegations addresses all necessary issues involved. Your first reaction may be to respond on your own, but a response that overlooks or misses key defense information can be detrimental.
WHAT ARE THE NEXT STEPS AFTER RESPONDING TO THE LICENSING BOARD'S LETTER OF INVESTIGATION?
​​Responses to a letter of investigation are not always timely, so do not expect a response right away. Although most licensing boards attempt to promptly review investigative cases, it's common for an independent investigation to occur simultaneously which can slow down the process. Not to mention, there may also be several ongoing cases that must be reviewed prior to your specific investigative matter.
WHAT HAPPENS IF MY LICENSING BOARD INITIATES FORMAL DISCIPLINARY ACTION AGAINST ME?
If your licensing board decides to pursue formal disciplinary action against you, it's time to hire a business professional license defense attorney If you have not already. It's strongly recommended that you do not attempt to defend yourself if you are in this situation. Disputes against professional licenses can be complex and nuanced for those not experienced in administrative law. Legal counsel can advise you throughout the process regarding your options for resolution and the risks and benefits of each option.
Contact A Qualified Las Vegas Professional License Defense Lawyer Today
Regardless of the severity of the accusations brought against you, our professional license defense attorney will be there for you when you need to defend against an unfounded accusation or mitigate the impact of facing consequences for genuine mistakes. Spartacus Law Firm can help clients whether they're facing charges of ethical violations, misconduct, conflict of interest, or other matters related to their professional licensure. You've worked too hard for your career for it to be in jeopardy, call us today at (702) 660-1234 for a free case evaluation.