DUI for Prescription Drugs Attorney
You're likely well aware that driving while under the influence of illegal drugs or alcohol bears the potential of a criminal charge of DUI. However, you may not realize that you can also get a DUI for using legally prescribed medications.
When it comes to a DUI defense for medications your doctor legally wrote prescriptions for, you need a drug attorney who knows how to handle the Nevada courts.
Don't leave anything to chance if you face a prescription drug DUI. Spartacus Law Firm has the experience you need to help you stand up to Nevada's prosecutors. Nevada has laws that control the testing used to check if someone is under the influence, even for prescription drugs. You can always refuse the testing, but the refusal may be considered evidence of your guilt during your DUI hearing. They may also use this to revoke your driver's license.
If you have DUI charges for legal prescription drugs, a Las Vegas lawyer can help you navigate the complicated court system. At Spartacus Law Firm, our experienced team is ready to fight to protect your rights.
What Are Nevada's Laws Regarding DUI for Prescription Drugs?
Being behind the wheel while under the influence of certain medications that your doctor legally prescribed could lead to an arrest and conviction for a prescription drugs DUI. In Nevada with regards to driving under the influence, NRS 484C.100 addresses unlawful acts relating to operation of vehicle and states that "it is unlawful for any person who is under the influence of a controlled substance to drive or be in actual physical control of a vehicle on a highway or on premises to which the public has access."
Although you may have been legally prescribed these drugs, you can't use that as your defense in your DUI case.
Which Legal Prescription Drugs Can Result in DUI Charges?
Some prescription drugs do not create the kind of side effects that would lead to a DUI charge. But painkillers or narcotic analgesics can impact your ability to operate a motor vehicle safely.
Sedative-hypnotics or sleeping pills are another concern since they slow down your ability to function, leading to impaired driving. If you are prescribed either of these types of medications, you will be advised against driving when you are under the influence of them. If you are caught with these medications in your system, you could be charged for violating Nevada's DUI laws.
Some of the more common drugs that could result in DUI charges are Vicodin, Codeine, Oxycontin, Percocet, Demerol, Ambien, Lunesta, Lortab, and Hydrocodone.
What Effects Do Prescription Drugs Have on Driving?
When you take these legal prescriptions and drive, you may feel drowsy and lightheaded. Weakness and fatigue are other common side effects, along with delayed reaction times and impaired coordination and judgment. Some people also have trouble breathing or experience nausea while taking these medications.
This could lead to a condition known as sleep-driving, where you are not awake or fully conscious while driving and have no recollection of these events.
What Is the Test for Prescription Drug DUI?
According to NRS 484C.160, "any person who drives or is in actual physical control of a vehicle on a highway or on premises to which the public has access shall be deemed to have given his or her consent to an evidentiary test of his or her blood, urine, breath or other bodily substance to determine the concentration of alcohol in his or her blood or breath or to determine whether a controlled substance, or another prohibited substance is present."
Should a police officer believe you are driving under the influence, they can test you without your expressed and confirmed consent. That means if you refuse to submit to this test by the police officer, they are then permitted to use reasonable force to test you. You do have the option to choose another qualified person to administer these tests instead of the officer.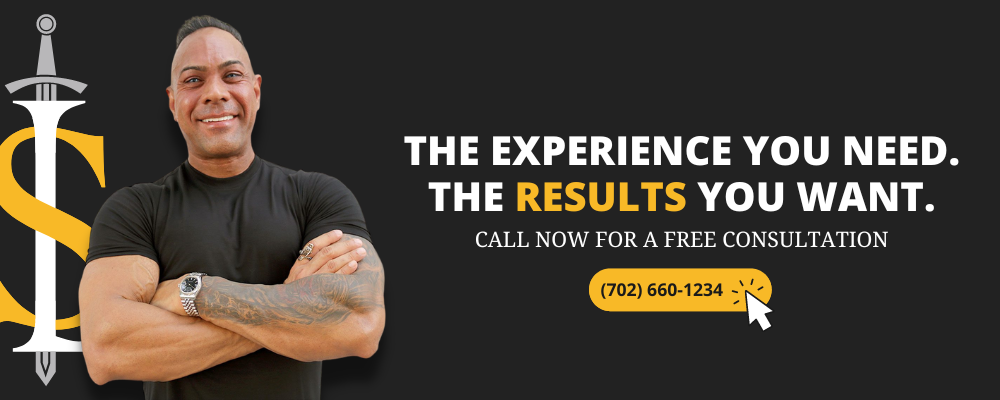 What Are the Penalties for Driving Under the Influence of Prescription Drugs?
The penalties you may face for a DUI in Nevada while under the influence of prescription drugs could include a fine of $400 to $1,000 and spending two days to six months in jail. Jail time could be replaced with 48 to 96 hours of community service.
You will also need to complete an educational course on the abuse of controlled substances and possibly a drug abuse treatment program. Additionally, you may have your driver's license revoked.
These penalties are assigned to first-time offenders of DUI for prescription drugs. If you commit a second or third DUI offense, the punishments will increase with each subsequent charge.
However, there is an exception to the rule of lighter penalties for first-time DUI offenses. If your DUI results in a severe or fatal accident or you have had three or more DUI charges in the span of seven years, the prosecutor will try to bring a category B felony charge.
With a category B felony, you could be sentenced to two to 20 years in prison and have to pay a fine between $2,000 and $5,000. You should also be aware that if your DUI offense causes a fatality and you've had three or more prior DUI convictions, the state will consider this vehicular homicide. This has a penalty of 25 years to life imprisonment with the possibility for parole after ten years.
How a DUI for Prescriptions Drug Lawyer Can Help You
In Las Vegas, an experienced drug crimes attorney can help you even if your test comes back positive. Spartacus Law Firm has the experience it takes to get your charges reduced or dismissed.
For you, it is a stressful time, but for us, it is what we do every day to help our clients. DUI charges can be extreme, and often, the penalties won't be in your favor. Choose the best defense possible by working with one of our criminal defense lawyers who will work tirelessly to fight for justice on your behalf.