Las Vegas Misdemeanor Defense Attorney
Misdemeanor Defense Attorney In Las Vegas, NV
Misdemeanor offenses, though not as severe as felonies, can result in tough criminal penalties if convicted – including incarceration and fines. A misdemeanor on your record may also make it hard to secure a job, get into college, or rent an apartment. So, immediately after being arrested for a misdemeanor offense in Nevada, it's critical that you hire a qualified Las Vegas misdemeanor defense attorney to help you achieve the best possible outcome in your case.
If you're accused of a misdemeanor, you can rely on the Spartacus Law Firm to preserve your reputation and protect your rights. With extensive experience as a criminal defense lawyer in Clark County, Chandon Alexander will evaluate your case completely, explore every legal possibility open to you and help get the charges dismissed or minimize any potential sentence so that you can resume your life without the weight of a misdemeanor charge hanging over your head.
What Are Misdemeanors In Nevada?
There are two types of misdemeanors in Nevada: misdemeanors and gross misdemeanors. The difference between a misdemeanor and a gross misdemeanor can be shocking. That's why if you're facing a misdemeanor charge in Nevada, it's critical that you speak with an experienced Las Vegas misdemeanor defense attorney right away.
Misdemeanors
A misdemeanor is a minor crime that is punishable by a fine of up to $1000 and/or imprisonment for up to six months in a city or county jail. Some examples of typical misdemeanors include traffic tickets, solicitation of prostitution, trespass, petit larceny, and possession of less than an ounce of marijuana (first or second offense).
Gross misdemeanors
A gross misdemeanor is punishable by up to $2000 and/or a year in county or city jail. False imprisonment (without a deadly weapon), stalking (second offense), possession of less than one ounce of marijuana (third offense), and unlawful use of a hotel key are all examples of gross misdemeanors. A misdemeanor trial is held before only a judge, without a jury while a gross misdemeanor trial can be either by bench or jury.
Different Types Of Misdemeanors In Las Vegas
There are many different types of misdemeanors that one can be charged within Nevada. However, some are more common than others. Some of the examples of misdemeanors that we commonly represent in Nevada include the following:
Traffic tickets
Reckless driving
Domestic violence with no injuries, a deadly weapon, or strangulation
Shoplifting or petit larceny
Jaywalking
Vandalism
Using a fake ID to purchase alcohol
Resisting arrest
Gross Misdemeanors In Las Vegas
A gross misdemeanor is more serious than a simple misdemeanor but not as serious as a felony. This type of misdemeanor is punishable by a county jail sentence of up to 364 days and/or a maximum fine of $2,000. The following are common examples of gross misdemeanors in NV:
False imprisonment
Carrying a concealed weapon
Unlawful use of a hotel key
Crimes against government property, causing damage costing between $250 and $5,000
Penalties For Misdemeanors In Las Vegas
There are numerous penalties that can come with a misdemeanor conviction, including:
Probation
Restitution
Monetary Fines
Mandatory Counseling or Anger Management Classes
Restraining Orders
Don't take misdemeanor charges lightly—a conviction could result in costly fines, jail time, a criminal record, and other harsh penalties. If you're facing misdemeanor charges, seek experienced legal counsel to give you the best chance at a favorable outcome. The Spartacus Law Firm can aggressively defend your case towards optimum results. Contact our Las Vegas misdemeanor defense lawyer today to discuss how we may be able to help you.
Misdemeanor Trial Jurisdictions and Municipal Courts
In Las Vegas, different judicial areas hear misdemeanor trials. If a misdemeanor is said to have occurred within the city limits of Las Vegas, then the City of Las Vegas would take charge and the case would be presented in the Las Vegas Municipal Court. The other Clark County municipalities are Boulder City, Henderson, Laughlin, Mesquite, and North Las VegaIf a misdemeanor supposedly happened outside of a municipality in Clark County, then normally the Clark County District Attorney's Office would prosecute it in the district court.
Las Vegas Municipal Court
Address: 200 Lewis Avenue Las Vegas, NV
Phone: (702) 382-6878
Boulder City Municipal Court
Address: 501 Avenue G Boulder City, NV 89005
Phone: (702) 293-9278
Henderson Municipal Court
Address: 243 South Water Street Henderson, NV 89015
Phone: (702) 267-3300
Address: 101 Civic Way, Suite 2 Laughlin, NV 89029
Phone: (702) 298-4622
Address: 500 Hillside Drive Mesquite, NV 89027
Phone: (702) 346-5291
North Las Vegas Municipal Court
Address: 2332 Las Vegas Blvd N. Suite 100 North Las Vegas, NV 89030
Phone: (702) 633-1130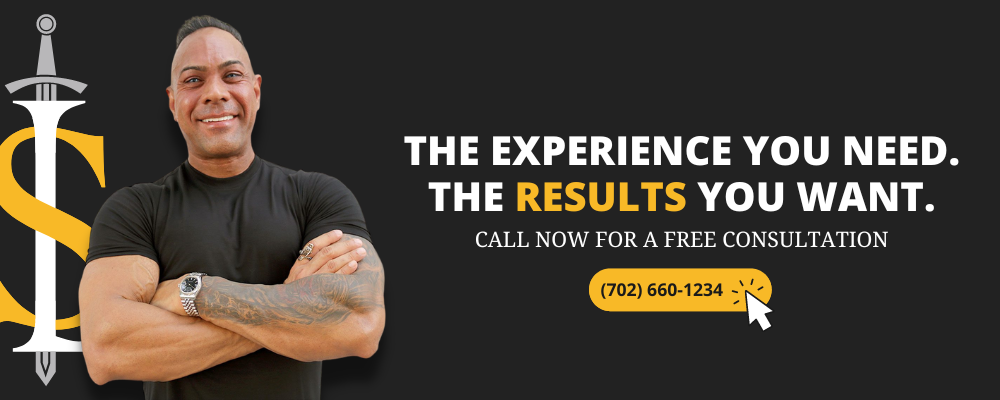 Frequently Asked Questions
What Are Diversion Programs?
Some misdemeanor defendants may participate in "diversion" programs. By completing specific terms, they are eligible for dismissal. These terms may include:
Educational class,
Support group,
Anger management therapy,
Counseling,
Community service,
Restitution,
No contact order,
Curfew,
Veteran programs,
Mental illness programs,
Rehab and/or more
Can I Get A Jury Trial For A Misdemeanor Charge In Nevada?
In Nevada, unless the charge is for battery domestic violence, defendants are not entitled to a jury trial. Instead, they can have what is called a bench trial. This is where the judge decides the verdict. This rule comes from the Sixth Amendment of the United States Constitution which states that only defendants facing more than six months in jail can have jury trials. Remember, there is an exception to this rule: Defendants charged with battery domestic violence may have a jury trial even if it is just a misdemeanor offense.
How Long Will A Misdemeanor Stay On Your Criminal Record In Nevada?
In Nevada, a misdemeanor will stay on your criminal record forever unless you get it sealed. Depending on the case, misdemeanor convictions may be sealed from your criminal record either one year, two years, or seven years after the case closes. Also, if the misdemeanor charge gets dismissed and didn't result in a conviction, you can pursue a Nevada record seal right away.
The waiting period to get a record seal under NRS 179.245 only starts after the case has ended, not after arrest or conviction. A case is officially over when the defendant has completed all sentencing terms and the judge closes the case.
Can I Get Gross Misdemeanors Sealed In Nevada?
In almost every situation, eventually, you will be able to. If you're convicted of a gross misdemeanor in Nevada, you'll have to wait two years before asking the court to seal your criminal record. Keep in mind that courts in Nevada won't seal sex crimes or crimes against children. Therefore, it is crucial that you speak with a Las Vegas misdemeanor defense attorney about getting your charge for a gross misdemeanor lowered to a simple misdemeanor; most of which only require waiting one year. However, if the case gets dismissed (no conviction), there is no waiting period needed prior to commencing a sealed record.
Contact A Las Vegas Misdemeanor Defense Attorney Today
You or someone close to you might have gotten arrested for a petty crime in Las Vegas, Nevada. If that's the case, don't try to take on a misdemeanor or gross misdemeanor charge by yourself. Get in touch with our experienced Las Vegas misdemeanor defense attorney as soon as possible. At the Spartacus Law Firm, we're always professional and respectful toward our clients and their families. We'll give you the best legal representation possible, you can count on that. Give us a call now to schedule a free consultation and learn more about how we can help.