Protecting Your Pharmacist License Before the Nevada State Board of Pharmacy
Understanding The Nevada State Board of Pharmacy
The Nevada State Board of Pharmacy is a state agency of Nevada with its principal office located in Reno (disciplinary hearings are held in a field office in Las Vegas for Las Vegas Pharmacists). The Nevada State Board of Pharmacy regulates the practice of pharmacy in the State of Nevada. The Board of Pharmacy lists its mission as having a duty to carry out and enforce the provisions of Nevada law to protect the health, safety and welfare of the public.
Nevada State Board of Pharmacy – Discipline Process
The discipline process typically starts with a complaint that has been filed with the 
Nevada State Board of Pharmacy
. The complaint is assigned to an investigator, who conducts a preliminary investigation and consequently will send you a letter of inquiry which outlines the general allegations that have been lodged against you. We strongly advise pharmacists to invoke counsel at the early stages of the complaint process. The investigator has an obligation to protect the health, safety, and welfare of the public, not you. At Spartacus Law Firm, our obligation is to make sure our client's licenses, rights, and careers as health care professionals are protected. It is important at this stage of the inquiry to invoke the assistance of an experienced 
pharmacy license defense attorney
 at the Spartacus Law Firm since many complaints can be resolved at this early stage without any discipline being levied against the license holder.
Hire The Right Medical License Defense Lawyer – Las Vegas and Reno
Spartacus Law Firm can help you keep your license and reputation intact by utilizing a strategic legal approach to protect your license and keep your reputation and livelihood intact. Whether your licensing issue has arisen as a result of a criminal matter, complaint, ethics or standard of care issue, Spartacus Law Firm can assist you during this difficult time and protect your pharmacist license. Whether you are in Reno or Las Vegas contact us for a free consultation so we can discuss a comprehensive strategy to defend your pharmacist license. Our team at Spartacus Law Firm can assist you in understanding and resolving any issue or inquiry that may affect your pharmacist license including: 
Negligence or Malpractice
Unprofessional Conduct or Incompetence Accusations
Pharmacist Criminal Defense
Pharmacy Law and Regulation Violations
Pharmacist Applications or the Reporting of a Criminal Conviction
DEA audits or DEA Diversion Control Investigations
Diversion of Controlled Substances
Diversion of Medication
Pharmacy Audits and Investigations
Insurance or Medicare Fraud Investigations
Federal Matters involving the DEA. FDA, or United States Attorney's Office
At Spartacus Law Firm, we defend medical professionals at every stage of a disciplinary proceeding throughout Nevada. Chandon Alexander, Esq. is dedicated to helping medical professionals keep their medical licenses and reputations intact. We aggressively defend medical professionals to attain favorable outcomes in actions initiated by their respective licensing boards.
As you face discipline before the Nevada State Board of Pharmacy you need skilled, knowledgeable, and aggressive representation advocating on your behalf to protect your license, career, and reputation. The legal team at Spartacus Law Firm is experienced to handle the issues that will arise, and our trial experience translates directly into a tenacious and comprehensive defense of you in your licensing hearings.
Don't risk your career by facing the pharmacy board on your own. Get aggressive, experienced legal defense on your side immediately. Our lawyers are available 24 hours a day, seven days a week, to discuss your legal matter and how we might help. Please contact us right away.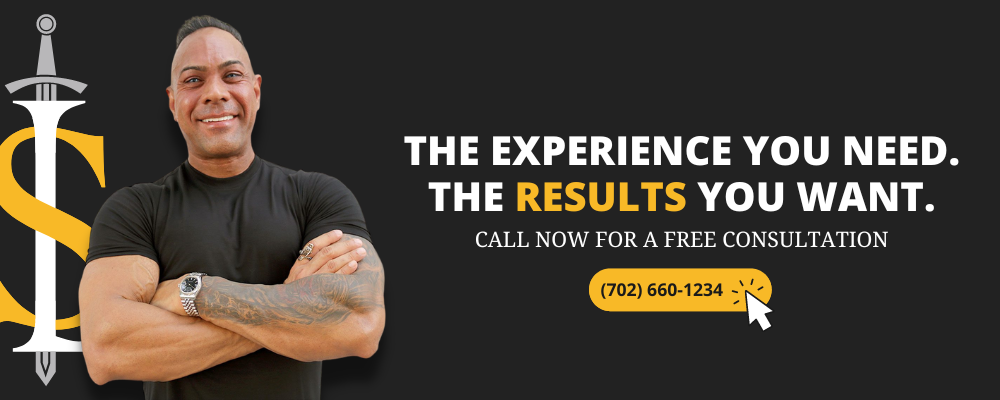 ORGANIZATION OF THE BOARD OF PHARMACY DISCIPLINARY PANEL
The make-up of the Nevada State Board of Pharmacy is composed of seven individuals who are appointed by the Governor. The qualifications and make-up of the Nevada State Board of Pharmacy is dictated by NRS 639.030 and it consists of six members who are registered pharmacists in the State of Nevada, are actively engaged in the practice of pharmacy in the State of Nevada and have had at least 5 years' experience as registered pharmacists preceding the appointment. In addition to the six pharmacy members there is one member who is a representative of the general public and is not related to a pharmacist registered in the State of Nevada by consanguinity or affinity within the third degree.
GENERAL POWERS, REGULATIONS
The general powers and regulations of the Nevada State Board of Pharmacy are dictated by NRS 639.070 and are as follows:
The Board may:

(a) Adopt such regulations, not inconsistent with the laws of this State, as are necessary for the protection of the public, appertaining to the practice of pharmacy and the lawful performance of its duties.
(b) Adopt regulations requiring that prices charged by retail pharmacies for drugs and medicines which are obtained by prescription be posted in the pharmacies and be given on the telephone to persons requesting such information.
(c) Adopt regulations, not inconsistent with the laws of this State, authorizing the Executive Secretary of the Board to issue certificates, licenses and permits required by this chapter and chapters 453 and 454 of NRS.
(d) Adopt regulations governing the dispensing of poisons, drugs, chemicals and medicines.
(e) Regulate the practice of pharmacy.
(f) Regulate the sale and dispensing of poisons, drugs, chemicals and medicines.
(g) Regulate the means of record keeping and storage, handling, sanitation and security of drugs, poisons, medicines, chemicals and devices, including, but not limited to, requirements relating to:
(1) Pharmacies, institutional pharmacies and pharmacies in correctional institutions;
(2) Drugs stored in hospitals; and
(3) Drugs stored for the purpose of wholesale distribution.
(h) Examine and register, upon application, pharmacists and other persons who dispense or distribute medications whom it deems qualified.
(i) Charge and collect necessary and reasonable fees for the expedited processing of a request or for any other incidental service the Board provides, other than those specifically set forth in this chapter.
(j) Maintain offices in as many localities in the State as it finds necessary to carry out the provisions of this chapter.
(k) Employ attorneys, inspectors, investigators and other professional consultants and clerical personnel necessary to the discharge of its duties.
(l) Enforce the provisions of NRS 453.011 to 453.552, inclusive, and enforce the provisions of this chapter and chapter 454 of NRS.
(m) Adopt regulations concerning the information required to be submitted in connection with an application for any license, certificate or permit required by this chapter or chapter 453 or 454 of NRS.
(n) Adopt regulations concerning the education, experience and background of a person who is employed by the holder of a license or permit issued pursuant to this chapter and who has access to drugs and devices.
(o) Adopt regulations concerning the use of computerized mechanical equipment for the filling of prescriptions.
(p) Participate in and expend money for programs that enhance the practice of pharmacy.
2.  The Board shall, to the extent feasible, communicate or cooperate with or provide any documents or other information to any other licensing board or any other agency that is investigating a person, including, without limitation, a law enforcement agency.
3.  This section does not authorize the Board to prohibit open-market competition in the advertising and sale of prescription drugs and pharmaceutical services.

Based upon an opinion letter that was issued on or about July 22, 2021 by the Board of Pharmacies General Counsel the State of Nevada will require out of state pharmacists that dispense or compound for Nevada patients to hold a Nevada pharmacist's license. This is based upon an interpretation of NRS 600.100(1)(a) which states that it is unlawful for any person to dispense or compound, or permit to be dispensed or compounded, any drug into the state unless the person "holds the appropriate certificate, license, or permit" required by applicable Nevada law. This is a significant reversal of prior policy set by the Board which previously required a non-resident pharmacy, but not the individual pharmacists to hold a Nevada license. Consequently, if a non-Nevada licensed pharmacist is dispensing or compounding a prescription for a Nevada resident and commits an error, the Board of Pharmacy may charge the pharmacist with the unauthorized practice of pharmacy in Nevada and pursuant to reciprocal actions which are in effect in many states the pharmacists home state may also recognize the disciplinary action in Nevada. Pharmacies dispensing or compounding in Nevada should file applications for temporary registration and registration by reciprocity with the Board of Pharmacy to ensure they are in compliance with the State's new registration requirement. If you have questions about pharmacy regulatory compliance and whether your pharmacists are properly registered in Nevada contact the legal team at Spartacus Law Firm.
LEGAL JURISPRUDENCE
PHARMACISTS MUST HAVE PROPER DUE PROCESS PROTECTIONS IN ALL ASPECTS OF THE PHYSICIAN DISCIPLINE PROCESS
The Fourteenth Amendment prevents states from depriving individuals of protected liberty or property interests without affording those individuals procedural due process. Board of Regents of State Colls. v. Roth, 408 U.S. 564, 569, 92 S.Ct. 2701, 33 L.Ed.2d 548 (1972). With procedural due process claims, the deprivation of the protected interest "is not in itself unconstitutional; what is unconstitutional is the deprivation of such an interest without due process of law." Zinermon v. Burch, 494 U.S. 113, 125, 110 S.Ct. 975, 108 L.Ed.2d 100 (1990). Before being deprived of a protected interest, a person must be afforded some kind of hearing, "except for extraordinary situations where some valid government interest is at stake that justifies postponing the hearing until after the event." Boddie v. Connecticut, 401 U.S. 371, 378-79, 91 S.Ct. 780, 28 L.Ed.2d 113 (1971).
PHARMACISTS HAVE A PROPERTY RIGHT IN THEIR LICENSE AND MUST BE AFFORDED DUE PROCESS IN DISCIPLINARY ACTIONS
The Nevada Supreme Court has recognized that a physician's interest in practicing medicine is a property right that must be afforded due process. Minton v. Board of Med. Exam'rs, 110 Nev. 1060 1082, 881 P.2d 1339, 1354 (1994), disapproved of on other grounds by Nassiri v. Chiropractic Physicians' Bd.,130 Nev. Adv. Op. 27, 327 P.3d 487, 489 (2014); Molnar v. State ex rel. Board of Med. Exam'rs of the State of Nev., 105 Nev. 213, 216, 773 P.2d 726, 727 (1989); Potter v. State Board of Med. Exam'rs, 101 Nev. 369, 371, 705 P.2d 132, 134 (1985); Kassabian v. State Board of Medical Examiners , 68 Nev. 455, 464, 235 P.2d 327 331 (1951).
The Due Process Clauses of the United States and Nevada Constitutions protect individuals from state actions that deprive them of life, liberty, or property without due process of law. U.S. Const. amend. XIV, § 1; Nev. Const. art. 1, § 8(5). This court has held that an individual is not deprived of due process simply because the Legislature enacted a challenged statute; rather, the state must have "created a right or privilege that caused the deprivation." Saticoy Bay LLC Series 350 Durango 104 v. Wells Fargo Home Mortg., a Div. of Wells Fargo Bank, N.A., 133 Nev. 28, 31, 388 P.970, 973 (2017) (citing Lugar v. Edmondson Oil Co., 457 U.S. 922, 936, 102 S. Ct. 2744, 73 L. Ed. 2d 482 (1982)).
NOTABLE CASES
NEVADA STATE BD. OF PHARMACY V. GARRIGUS
Appellant, the Nevada State Board of Pharmacy, sought review of a judgment of the Eighth Judicial District Court, Clark County (Nevada), which reversed the Board'sdisciplinary proceedings revoking the licenses of respondent pharmacists after the Board found the pharmacists guilty of unprofessional conduct.
The pharmacists dispensed to an individual, on prescription, substantial quantities of numorphan, a synthetic pain reliever that was addictive. On several occasions both pharmacists checked with the prescribing physician to verify the legitimacy of the prescriptions. They were told that the patient was suffering from terminal cancer. In fact, the patient was an addict and used several names to acquire the drugs. The profession of medicine calls for different requisites than the profession of pharmacy and it is not for the pharmacist to second guess a licensed physician unless in such circumstances that would be obviously fatal.
The Board revoked the pharmacists' licenses, and the district court reversed the decision. Affirming, the court noted that Nev. Rev. Stat. § 639.210(1)(d) authorized the Board to suspend or revoke the license of a pharmacist who was guilty of unprofessional conduct or conduct contrary to the public interest. However, the Board's rules did not define what amounts of drugs were medically or pharmaceutically excessive. Moreover, there was no testimony that established what the standard was that constituted unprofessional conduct, nor was there evidence in the record that the amount of drugs sold to the individual was excessive under the circumstances. The court held that the pharmacists discharged their duty by inquiring of the physician when the doses prescribed were unusual. The court affirmed the judgment.
GERBER V. STATE EX REL. ITS BD. OF PHARM.
Respondent the State of Nevada Board of Pharmacy (Pharmacy Board) initiated an administrative action against appellant Michael L. Gerber, H.M.D. regarding his pharmaceutical licenses. See NRS 639.241 (providing that the Pharmacy Board initiates an action to adjudicate a pharmacist's licenses by filing an "accusation . . . of the charges alleged"). While that case was pending, Gerber surrendered his licenses by mailing them to the Pharmacy Board and asking the Board to cancel them. Based on this, the Pharmacy Board cancelled the licenses and notified Gerber that his surrender constituted disciplinary action pursuant to NRS 233B.121(6) (providing that "[t]he voluntary surrender of a license in a contested case shall be deemed to constitute disciplinary action against the licensee"). The Pharmacy Board later denied Gerber's requests to return or renew the licenses, and Gerber filed an action in district court seeking declaratory and injunctive relief to return his licenses and to bar the Pharmacy Board from applying NRS 233B.121(6) against him. The parties filed competing motions for summary judgment with Gerber arguing that the Pharmacy Board's application of NRS 233B.121(6) deprived him of his due process right to a hearing before imposing discipline. The district court entered judgment in favor of the Pharmacy Board, finding that due process was not implicated because Gerber voluntarily surrendered his licenses. Reviewing de novo, see Awada v. Shuffle Master, Inc., 123 Nev. 613, 618, 173 P.3d 707, 711 (2007).
The Nevada Supreme Court affirms the lower court decision.